EDC Corporation Announces New Customer: City of St. Louis, MO
Image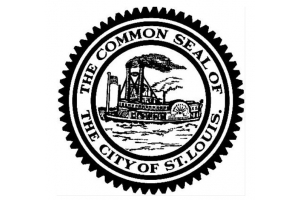 Syracuse, NY – EDC Corporation, the Syracuse, NY-based developer of the AIMS Parking Management Software suite, announced today that its system was recently chosen by the City of St. Louis, MO (population 3.8 million) after an exhaustive selection process. The AIMS system was successfully deployed in July 2020 – despite the inherent complexities of a system-wide conversion from a previous system and challenges posed by the coronavirus pandemic.
By adopting the AIMS solution -- which includes vehicle-mounted License Plate Readers (LPR) technology and equips the city's 40 enforcement officers with the AIMS Mobile Enforcement App -- St. Louis is already seeing efficiency gains in managing its 300,000 parking tickets per year.
"We're very proud to partner with the City of St. Louis and support their parking operation," said EDC vice president Ellen Genung. "Through our real-time, online system – they're now managing all enforcement, handling all steps of the citation life-cycle (including billing, payments, and appeals), and even seamlessly interfacing with two pay-by-phone vendors." Genung added the AIMS system has also allowed the city to move customer service activities in-house and provide better service to constituents.
"There are many things I like about AIMS, but two are customization and support," said Jerry Walker, Director of Information Technology at the city's Treasurer's Office. "Any customization needed is created fairly quickly, usually within a couple of days, whereas our past experience was that customization normally takes weeks.
The AIMS team's support is also great: When you call you speak directly to a developer or engineer, which is unheard of in the parking industry."
The sentiment is shared by City of St. Louis Treasurer, Tishaura Jones.
"When we started interviewing vendors, I had a long list of standard features that would help the parking division be more customer friendly," said Jones. "The only vendor that met the challenge, at a super reasonable price, was AIMS. As we began the software transition, I was more impressed at the attention to detail from the staff and the reporting capability. I am eagerly looking forward to analyzing the enforcement and ticketing data and using it to make smarter decisions about division operations."
Those interested in learning more about AIMS Parking Management Software success stories are encouraged to visit the company's website and/or schedule a live demo.

ABOUT EDC CORPORATION
EDC Corporation is a leading provider of parking systems for municipalities, higher education, and other industry segments. For 25 years, our flagship software suite -- AIMS Parking Management Software – has been implemented, innovating, and hard at work at over 180 parking operations across North America. Proven, reliable, easy-to-use, fully integrated, scalable and fully supported by a customer-focused team of in-house software developers, seasoned field/sales professionals, and knowledgeable implementation experts AIMS Parking Management Software supports: ticket management; permit management; mobile enforcement; LPR (license plate recognition); event management; and, new in 2019, a consumer-facing mobile payment app.
In acknowledgment of the significant challenges facing operators reliant on parking management systems that have fallen short of expectations, EDC also offers a proprietary LaneChange™, step-by-step process for migration to and implementation of its platform.
To learn more about AIMS Parking Management Software -- or schedule a live demo for a parking management or facilities team -- visit www.aimsparking.com. The company is also on LinkedIn and Twitter.