EDC Corporation Introduces e-Ticketing to Its AIMS Parking Managament Solutions Suite
Image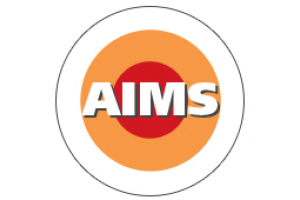 New function allows parking enforcement officers to issue citations electronically from within the Parking Office in conjunction with AIMS LPR system; benefits include speedier and safer ticketing, increased fee collection, and better documentation of violations.
Syracuse, NY – EDC Corporation, the Syracuse, NY-based developer of the AIMS Parking Management suite of parking management solutions, announced today that it has introduced e-Ticketing functionality in conjunction with the company's proven and popular LPR technology. E-ticketing enables parking staff to issue citations within the parking office, using the violator's license plate as the primary credential. Benefits include enhanced safety for personnel, higher productivity, lower operational costs, faster collection of fees, and a more robust and automated documentation trail, which includes photographic, time-stamp and GPS 'proof' of the violation.
"Moving from physical to virtual ticketing is the next, logical step in the evolution of the parking industry," said Ellen Genung, Vice President of EDC Corporation. "We've seen this same progression in other segments of the transportation industry, beginning with Red Light Cameras as early as 1993 – to the current rush in the U.S. to migrate from staffed, paper-ticket toll booths to LPR cameras and pay-by-plate tolls, after longstanding use of that technology in Europe." According to Genung, e-Ticketing is likewise a logical enhancement to and investment in EDC's suite of parking software modules.
EDC customer Derrick Davis, who is Director of Parking and Transportation for Georgia Southern University, has seen excellent results from the AIMS e-Ticketing software, which was rolled out to select customers as a beta this past fall.
"Building on our use of AIMS LPR and virtual permitting, we implemented the AIMS eTicket module in the fall of 2019," said Davis. "We've been able to issue 54% more citations, are no longer spending a quarter of our time looking for vehicles to tag with a windshield envelope, and we're providing violators with far more information with each citation. Even better, our web payments have increased around 10%, which saves hands-on processing time. And, if we cite an unregistered vehicle, the license plate RO Lookup has enabled us to collect over $26K of previously unpaid citations and link over half of the unregistered vehicles to students." Davis adds his department has also seen a drop-off in parking ticket-related office traffic. "This has been a real game changer for our operation."
HOW AIMS e-TICKETING WORKS
The AIMS system provides parking enforcement personnel with digital tools for virtual enforcement. LPR-equipped vehicles and Fixed LPR cameras continually patrol and monitor parking lots, garages and streets, tracking vehicles and easily triggering needed citations in real-time. On the backend of the system, office personnel review the LPR data and issue citations from the safety of their office via email or, if desired, through AIMS' print-and-mail ticket management system.
BENEFITS OF AIMS e-TICKETING

Increased Officer Safety – The officer continues to work in the LPR vehicle, checking plates without having to exit and interact with disgruntled customers. Staying within the vehicle also reduces risks of passing traffic, unsafe areas, inclement weather, or limited vision at night.
Increased Efficiency and Citation Issuance Rates – Mobile and fixed LPR cameras do the field work, without an enforcement officer taking time to walk from vehicle to vehicle, cross campus or walk across busy city blocks. Instead, ticketing is handled electronically -- efficiently and automatically delegating to back office staff the tasks of reviewing hits and issuing citations.
Reduced Costs – through feasible reductions in enforcement staff, parking violation stock, postage costs, among other citation-related expenses.
Increased Accuracy -- as the back office has more time to review the data before completing the citation
More Robust & Automatic Documentation – More (and more accurate) information is captured via the LPR system than can be printed on a ticket. Additionally, the same information – such as photographic images and GPS location -- can be automatically sent with the citation, which increases successful fee collection and reduces appeals.
Those interested in learning more about the new AIMS e-Ticketing Module from EDC – and the broader AIMS Parking Solutions suite supporting the app -- are encouraged to visit the company's website and/or schedule a live demo.
###
ABOUT EDC CORPORATION
EDC Corporation is a leading provider of parking systems for municipalities, higher education, and other industry segments. For 25 years, our flagship software suite -- AIMS Parking Management Software – has
been implemented, innovating, and hard at work at over 180 parking operations across North America. Proven, reliable, easy-to-use, fully integrated, scalable and fully supported by a customer-focused team of in-house software developers, seasoned field/sales professionals, and knowledgeable implementation experts -- AIMS Parking Management Software supports: ticket management; permit management; mobile enforcement; LPR (license plate recognition); event management; and, new in 2019, a consumer-facing mobile payment app.
In acknowledgment of the significant challenges facing operators reliant on parking management systems that have fallen short of expectations, EDC also offers a proprietary LaneChange™, step-by-step process for migration to and implementation of its platform.
To learn more about AIMS Parking Management Solutions -- or schedule a live demo for a parking management or facilities team -- visit www.aimsparking.com. The company is also on LinkedIn and Twitter.