MUSC Transitions to AIMS System
Image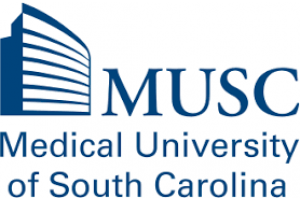 The Medical University of South Carolina transitioned to AIMS in late August of 2021 after using a university developed system for 25 years.  The transition to AIMS has provided them with a software package that manages permitting, ticketing and financial reporting in one system.   
MUSC implemented the AIMS Mobile Enforcement App for real-time citation issuance with built-in LPR, which has allowed them to move to a completely virtual permitting environment, saving money on decals and hangtags.   With the implementation of the AIMS e-commerce module, MUSC's hospital employees now have simple tools to manage their vehicles, pay for permits, view citations and join a waiting list.
Marty Morganello, Facilities Manager at MUSC is pleased with the transition.  "AIMS has revolutionized our operations and we are finding new/easier ways to do things almost every day.   The reporting is very customizable and extensive and if there is a report you need to add criteria to, the support team will do it quickly."
Replacing their legacy system with AIMS eliminated the need for MUSC to log into three different systems to manage citations, permits and finances.   AIMS has also allowed the Medical University to automate payroll deductions and better communicate with their parkers.
ABOUT EDC CORPORATION
EDC Corporation is a leading provider of parking systems for municipalities, higher education, and other industry segments. For 25 years, AIMS system has been implemented and hard at work at over 180 parking operations across North America.
Proven, reliable, easy-to-use, fully integrated, scalable and fully supported by a customer-focused team of in-house software developers, seasoned field/sales professionals, and knowledgeable implementation experts -- AIMS supports: ticket management; permit management; mobile enforcement; LPR (license plate recognition); event management; and a consumer-facing mobile payment app.
EDC offers a step-by-step process simplified process for transitioning to a new parking system.
To learn more about AIMS Parking Management Solutions -- or schedule a live demo - visit www.aimsparking.com.