UW - Eau Claire Implements AIMS LPR and AMP Park Pay-by-Phone Solution
Image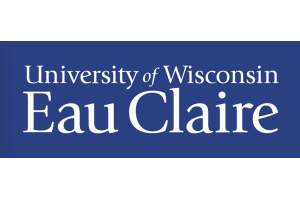 University of Wisconsin – Eau Claire has leveraged the AIMS system to modernize their parking operation, provide contactless parking options to their campus community and streamline their enforcement tools.    A user of the AIMS system since 2012, UW-Eau Claire transitioned to virtual permitting and LPR enforcement in the 3rd quarter of 2021.  
The decision to implement AMP Park in 2020 stemmed in part from COVID's effects on customers' parking patterns and needs.   AMP Park integrates with AIMS in real-time and provides parkers with a contactless payment solution and short-term parking options.   
In turn, UW-Eau Claire leverages the AIMS LPR solution for real-time enforcement of their entire parking operation including virtual permitting, AMP Park pay-by-plate transactions, vehicle hot lists, and enforcement of shared permits.
One of the many benefits realized by UW-Eau Claire is the ability to use one back-end system to track and view LPR and pay-by-plate data.  According to Allyson Wisniewski, Parking Supervisor at UW-Eau Claire, "We have used AIMS since 2012, transitioned to the LPR system in 2021 and were one of the first AIMS customers along with the University of Wisconsin-Oshkosh to implement AMP on our campus.  The customer service from AIMS is hands down the best.   I really like that pay by plate is integrated seamlessly for the user and the backend all within AIMS. "
UW-Eau Claire continues to use the AIMS suite of products to provide their customers with an easy-to-use parking self service portal, backend permit and citation management, and complete reporting on each and every aspect of their parking operation.
ABOUT EDC CORPORATION
 EDC Corporation is a leading provider of parking systems for municipalities, higher education, and other industry segments. For 25 years, AIMS system has been implemented and hard at work at over 180 parking operations across North America.
Proven, reliable, easy-to-use, fully integrated, scalable and fully supported by a customer-focused team of in-house software developers, seasoned field/sales professionals, and knowledgeable implementation experts -- AIMS supports: ticket management; permit management; mobile enforcement; LPR (license plate recognition); event management; and a consumer-facing mobile payment app.
EDC offers a step-by-step process simplified process for transitioning to a new parking system.
To learn more about AIMS Parking Management Solutions -- or schedule a live demo - visit www.aimsparking.com.