Washington State University
Image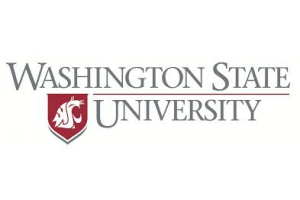 View Parking Website
Campus Population: 19,000
Citations: 20,000/Year
Permits: 10,000/Year
"Washington State University Parking and Transportation Services operated a DOS-based parking system for many years and the goal was to upgrade the software with online capabilities for improved customer service. After an extensive RFP, EDC was selected as the best vendor for WSUPTS because of the amount of customized interfaces required to manage the WSU system. The data conversion and customization to AIMS went very well with the initial conversion and subsequent upgrades. Data entry automation has improved employee efficiency and has led to savings in labor. The staff at EDC provides excellent support to the team at WSU Parking and Transportation Services. They are customer friendly and solutions-minded"
Bridgette Brady
Director of Parking and Transportation Services
Washington State University
About The Implementation
Washington State University Parking and Transportation Services (WSUPTS) went live with AIMS in August 2005. WSUPTS manages annual online permit sales via the AIMS web module and processes the permits in the AIMS Permit Request module. The department uses 14 automated handheld devices to enforce the campus. Ticket data is uploaded directly into AIMS where a custom interface exchanges vehicle and owner information with Washington DOL and Data Ticket for out of state vehicle registrations. Online ticket payment and ticket appeals are available 24/7. Other custom interfaces include CORE One-Step POS system and several other University interfaces to gather student and staff demographics. A variety of custom reports are used to manage permit payroll deduction, wheel lock hot sheets, and enforcement productivity.